About Tiffany Barnes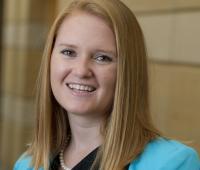 Associate Professor
Political Science
University of Kentucky
Fields: Comparative
On Job Market?
No
Connect
Email:
tiffanydbarnes@uky.edu
Website:
http://tiffanydbarnes.weebly.com/
Twitter profile:
@tiffanydbarnes
Facebook profile:
https://www.facebook.com/tiffanydbarnes
Biographical sketch and research interests
Tiffany D. Barnes is an Assistant Professor at the University of Kentucky in the Department of Political Science. Her work on Latin American politics, political institutions, and gender and politics has appeared in Comparative Political Studies, Politics & Gender, Conflict Management and Peace Science, The Journal of Political Science, and an edited volume on women's political representation. She is affiliated with Latin American Studies and the Gender and Women's Studies at the University of Kentucky. She earned her Ph.D. from Rice University in 2012, where she won the John W. Gardner Award for Best Dissertation in the Humanities and Social Sciences at Rice University. In 2013 she was a Research Fellow at the Kellogg Institute for International Studies at Notre Dame. She has spent approximately 20 months doing fieldwork in Argentina. Her fieldwork was funded by the National Science Foundation, the Ora N. Arnold Fellowship for Latin American Studies, the Social Science Research Institute at Rice University, and a Summer Faculty Research Fellowship at the University of Kentucky. She teaches classes in comparative politics, comparative political institutions, gender and politics, and Latin American politics.